There are many limitations during a typical home inspection, which is generally only a visual inspection.  And one of those limitations is the structural framing for a cantilver balcony.
A cantilever is a horizontal structural element that is supported only at one side, like this.
This is in contrast to a beam that's supported on both sides, like this.
This is usually referred to as a simply supported beam, although that term really only applies if the beam is free to move horizontally at one of the supports.  Assuming that the beams are all uniform, a cantilver beam that's overloaded will fail at the wall where it protrudes because that's where the stresses are the highest.  A simply supported beam will fail in the middle of the beam.
The vast majority of the structural framing in a house is done with simply supported beams and supported at both ends.  The main beam in your basement is supported by the foundation wall on one side and a support post on the other side.  All of the floor joists are supported by the outside load bearing wall on one side and another simply supported beam on the other side.  Or some combination like this.
A common place to see a cantilever structure is at a balcony.  A cantilever balcony is a common architectural element on a house.  It can look nice and it doesn't require any support posts, which leaves the space underneath it wide open.  But a cantilever balcony is usually limited in size, because it's just too hard to make a long cantilever beam strong enough to support the loads required by code.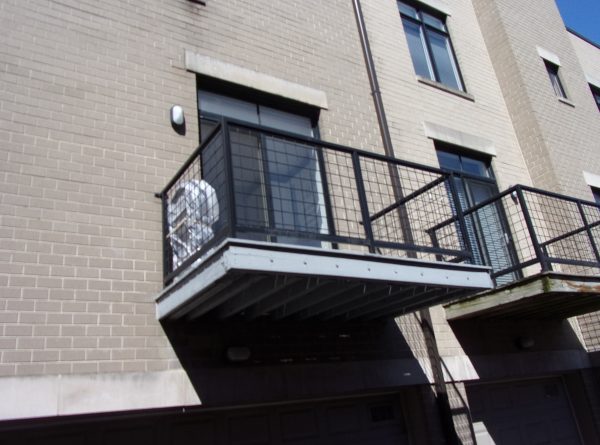 A cantilever balcony is typically built by extending a floor joist from inside the house out past the exterior wall and away from the house.  The rule of thumb for a cantilever like this is that for every one unit of length the cantilever extends from the house there should be two units of length of that board inside the house.  So if the cantilever sticks out four feet then there should be eight feet of that board inside the house (a 12 feet long board overall).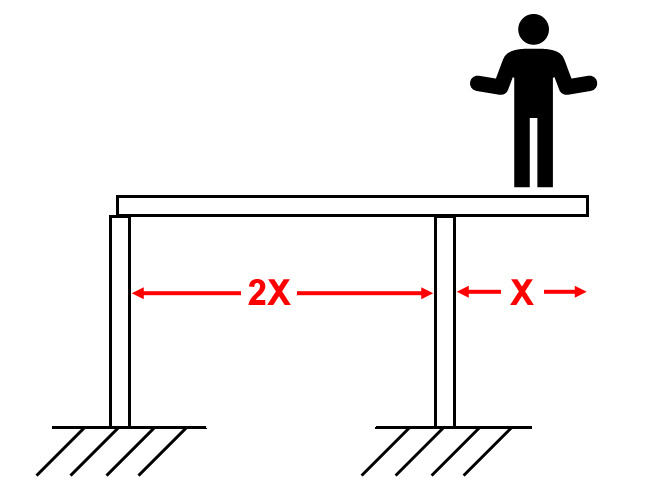 Of course, it's not possible to see this framing (at least not after the house is built), and so it's not possible to determine during a standard home inspection whether or not this was done right.  This is typically a case where you just have to trust that the builder and the original structural code inspector were paying attention.
But it is possible to see the beams where they protrude from the wall, and if there's any sign of rot or damage then that's a big problem, and repairs might be very expensive.  It's also important that the penetrations be sealed up well, to prevent water from getting inside.
More Posts You May Find Interesting